Design of new
manufactured products.
Design Control Power V4 : even more synergy with your product development processes
Design Control Power is above all a support tool for your product developments from the concept selection phase to the production ramp-up.
Version 4 of the software is no exception to this rule and integrates several major functions that will allow designers in design offices, design leaders, quality specialists to optimize the design of their product as well as the generation and monitoring of their design file.
A revised interface to optimize workspace and ergonomics
First major evolution: the redesign of the parameter manager workspace.
A lot of work has been done on the user interface with a designer to improve ergonomics and highlight the functions most used by designers.
The merging of the menus with the ribbons dedicated to define the key parameters of the product offer a larger work area to optimize the multiple interactions between functional parameters and overall suitability conditions of the system without compromising the efficiency that already exists.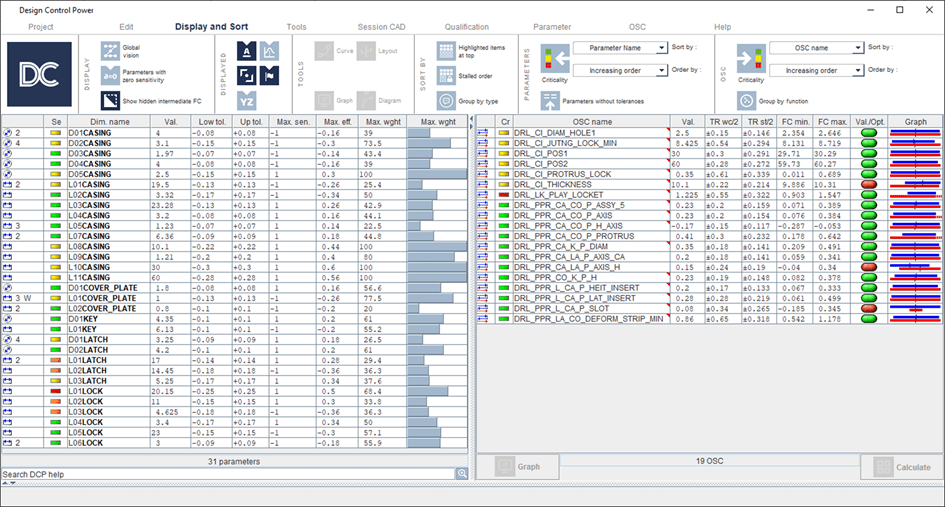 Provide clarity on your ability to produce your components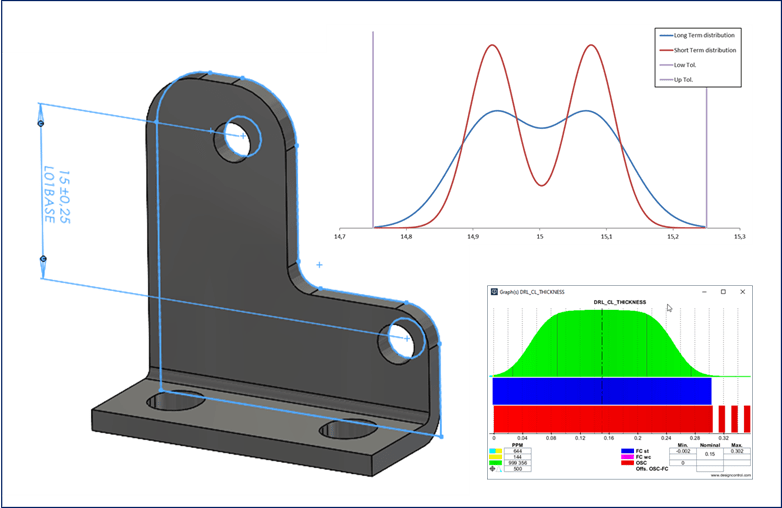 One of the greatest difficulties to overcome in the design phase of a product, is to determine as soon as possible your capacity to manufacture your part and to give flexibility to your production.
It was therefore essential that DCP enrich its notion of part and machine park to support the designer in making the right choices at the earliest stage of this development.
Thanks to this notion of part, the software will propose to the user the correct tolerance interval to apply to the component drawing.
Because designing efficiently also means qualifying your tools correctly
After several years of research, testing and listening to the needs of our customers, our developers have been able to integrate into Design Control Power V4 a tool allowing to :
• Determine as precisely as possible the control plan necessary to qualify the production tools,
• Analyze the quality of your tolerancing.
Our philosophy is thatwe can measure less and keep maintaining a high level of quality and robustness, essential for the development of current manufactured products.
And many more features that will simplify the work of your teams.
You don't know our software solution yet and you want to know more ? Contact us to find out how our software solution significantly improves :
• The quality,
• The cost and lead time of your products,
• Capitalization of your design justifying documents.