Design of new
manufactured products.
Design Control provides technical support to sailing team Amélie Riou et Lara Granier
Design Control opened the doors of its mechanical testing laboratory to Amélie Riou and Lara Granier, whom the company supports in their Olympic quest for the 2024 Olympics in sailing (49ER fx).
At their request, we tested the different parts of the mast of their 49er FX (double-handed dinghy), so that they can have a perfect knowledge of their equipment.
The mast of the 49er FX is composed of 3 distinct parts (bottom, middle and head) made of carbon fibre, sleeved together ; they are subjected to strong and sometimes opposing pressures: the force of the wind, the sails, the boat and the weight of the crew.
The idea of these tests was to establish a classification of the stiffnesses for each part: lower middle and head for 4 different masts.
Thanks to our mechanical expertise, our rigour and our metrology equipment, we were able to extract valuable data, which will enable them to make an informed choice related to their navigation strategies, with the aim of improving performance.
The joint exploitation of the measurement data allowed for a high quality restitution, which precisely met their needs.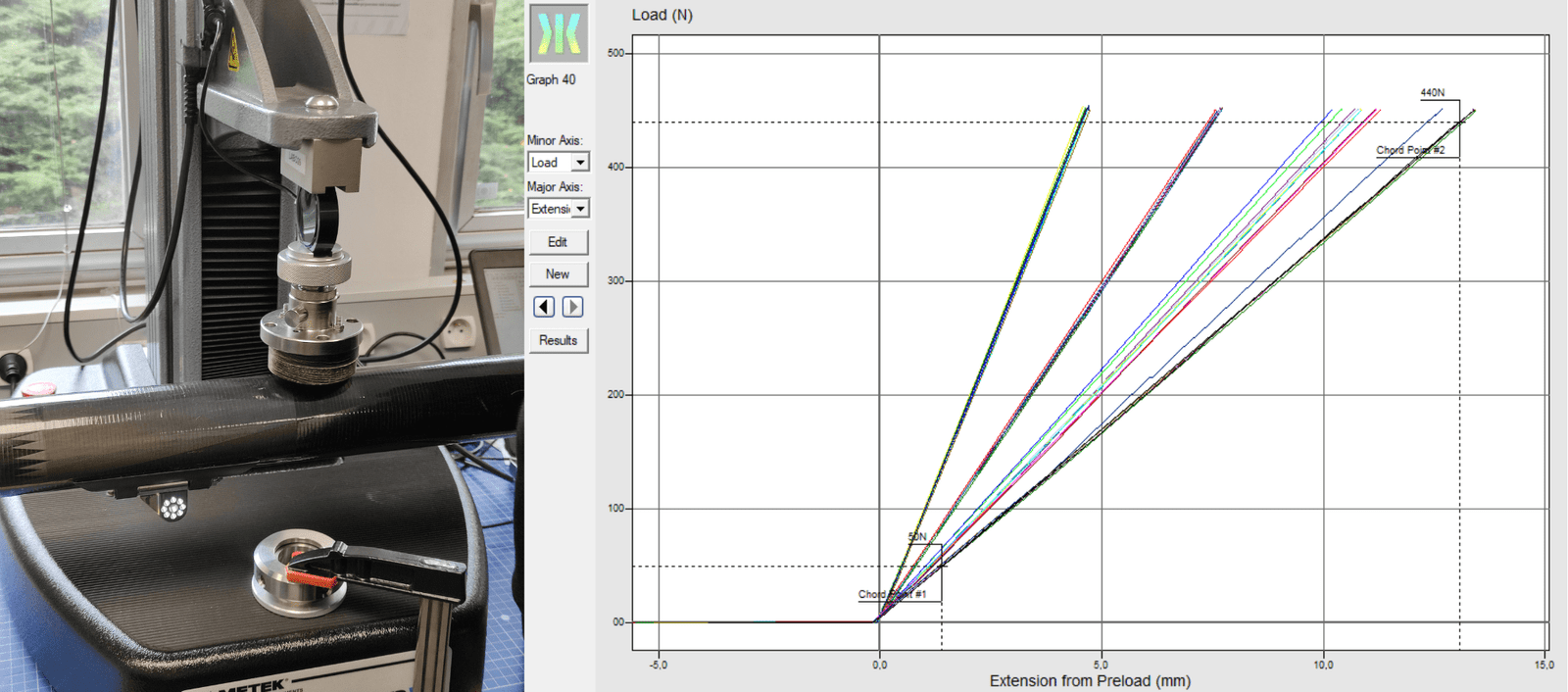 We look forward seeing Amélie and Lara on the waters of Marseille, we wish them a good training!
Our mechanical testing laboratory is equipped to carry out technical studies in the context of product development. To find out more about our services, please contact us.