Design of new
manufactured products.
Design Control Consulting supports French women's sailing
On the way to the Paris 2024 Olympics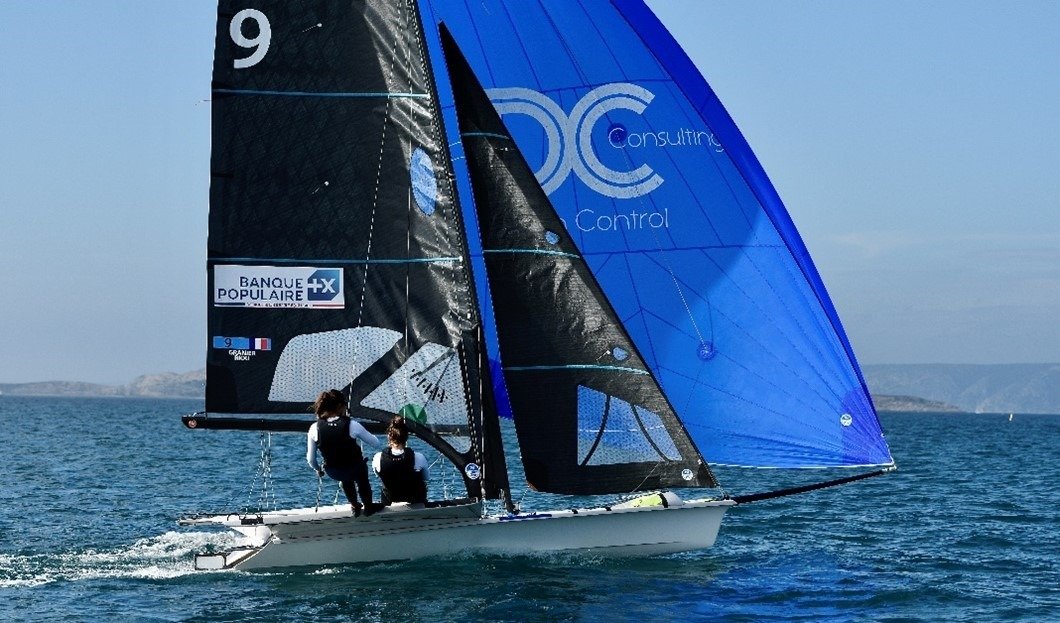 Since its creation in 2016, Design Control has been committed to offering expert services to its clients for the design of their products, from the concept idea to industrialisation. This expertise relies on a methodology based on the strict application of standards, which guarantees the robustness of products and the control of risks.
The growth of the company has only been possible thanks to the women and men who make up its wealth, and thanks to the involvement of each and every one of them in the development of everyone's skills, towards a common goal: to develop reliable, solid and economical complex mechanisms.
This state of mind reflects the discipline of sailing, a sport that requires anticipation and control of the risks of the elements, technical mastery of the boat and a strong team spirit in competition.
It is therefore natural that Design Control wanted to support Lara Granier and Amélie Riou, the women's sailing team competing in the 49er FX category at the 2024 Olympic Games, as an extension of their shared values.
Amélie Riou grew up in a family of farmers; however, it was the call of the sea that made her develop a real passion for sailing from an early age. With a solid experience on multiple types of boats, she has been involved since 2020 in the selection project for the 2024 Olympic Games under the French banner.
Lara Granier started sailing in Kenya, her country of birth, before continuing her ascent in Antibes and then Marseille, where she met Amélie. Both are training in Marseille, where the 2024 Olympics will take place.
Both athletes were present at the company's seminar from 4 to 6 November 2022, and were able to share with the teams their objectives, their motivations, and what the daily life of a top-level sportswoman is like: training, successes but also disappointments, and of course always the passion for sailing that guides them.
These days, rich in exchanges, allowed the two sportswomen to take a breather before resuming their training and the Design Control employees to broaden their perspectives by getting out of their daily professional lives.
Amélie and Lara can count on the support of Design Control and its employees in achieving their goal !
Don't hesitate to contact us if you wish to know more about our activities and commitments.